​Kindergarten Registration for new students to St. Landry Parish is now online. Please share the following information with anyone wishing to newly enroll their child in kindergarten in St. Landry Parish School District. Who can enroll? ~Your child is eligible if he/she is a new kindergarten student to St. Landry Parish Schools in the 2023-2024 school year. ~Your child is eligible if he/she is five years of age by September 30, 2023. ~Your child is eligible if he or she was born between Oct. 1, 2017, and September 30, 2018. ~Your child is eligible if he/she is a current SLP Head Start Student who qualifies with age. To register, go to​
https://stlandry.edgear.net/register/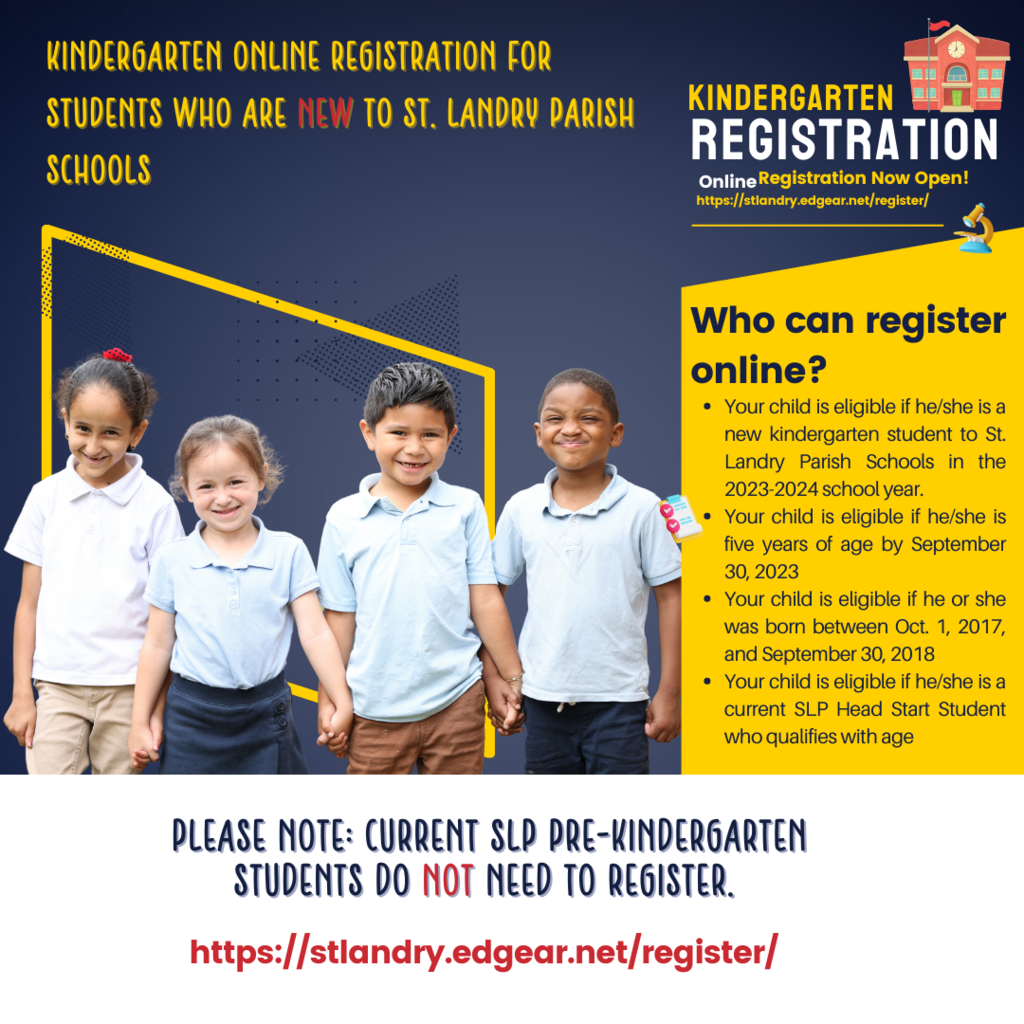 St. Landry Parish School Board's CAMP ACCELERATE - Student Registration Grades K - 8 is now open! CAMP ACCELERATE is from 8:00 a.m. - 3:00 p.m. Monday-Thursday Dates: June 5th -June 29th Registration deadline: Tuesday, April 18, 2023 Register:
https://tinyurl.com/SLPCAMPA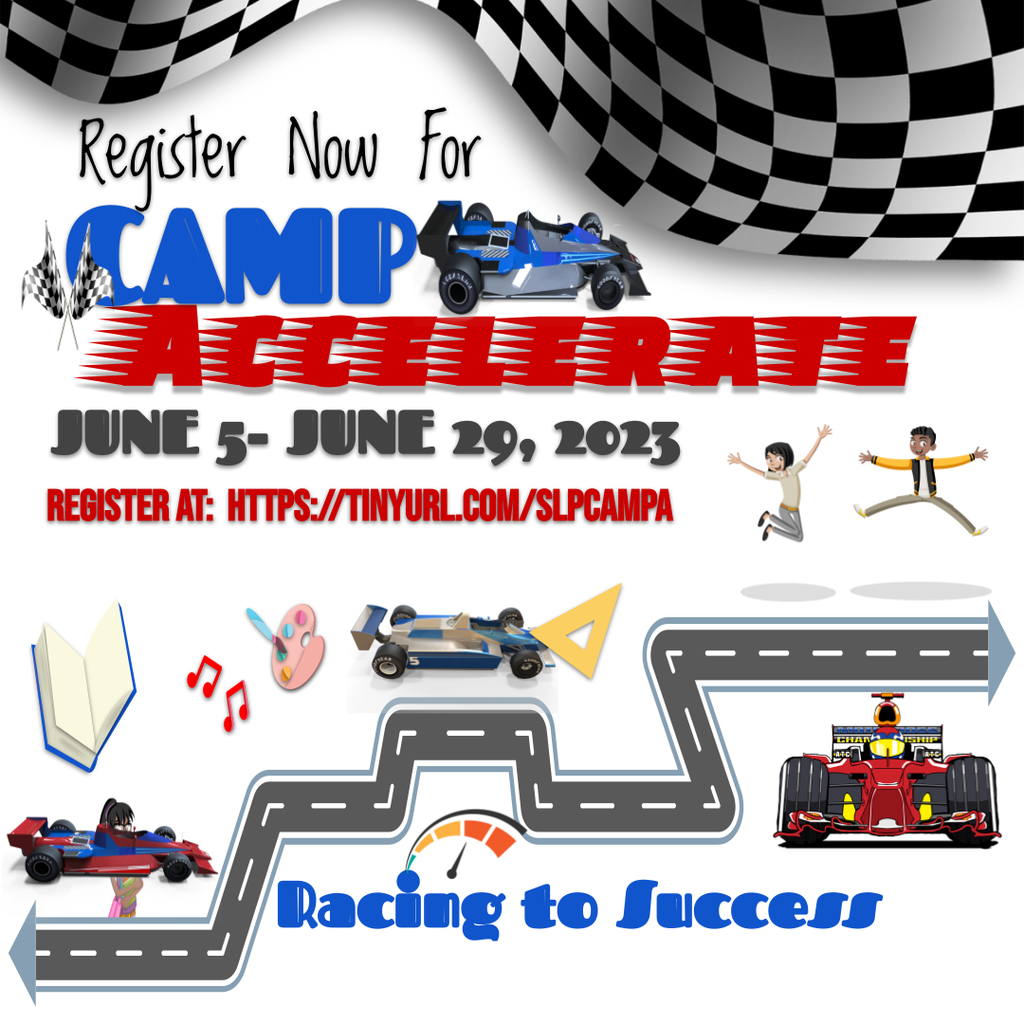 JUMPSTART SUMMERS PROGRAM APPLICATIONS ~Open to all current students enrolled in St. Landry Parish public schools in 9th through 12th grade (MEDIA ARTS is open to students in grades 7-12) ~ Courses are designed to prepare students for careers involving specialized skill sets. ~Students can earn up to $2,000.00 depending on the program. ~Program begins May 30th and ends August 1st. ~Program contingent on the number of applicants. ~The application will close on May 5th. Link to Register:
https://tinyurl.com/slpjss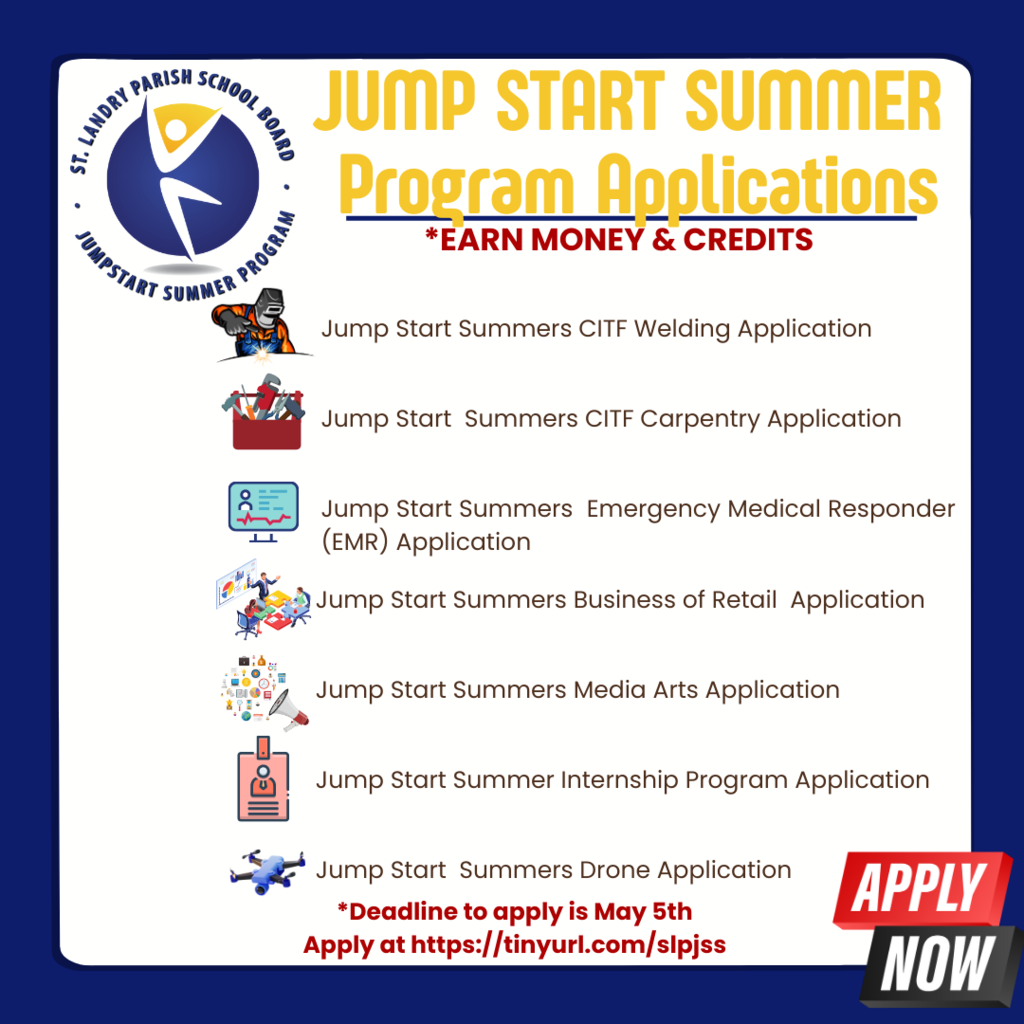 Full Sail University Mobile Experience vehicle is at Northwest High today. We can't wait to hear all about it!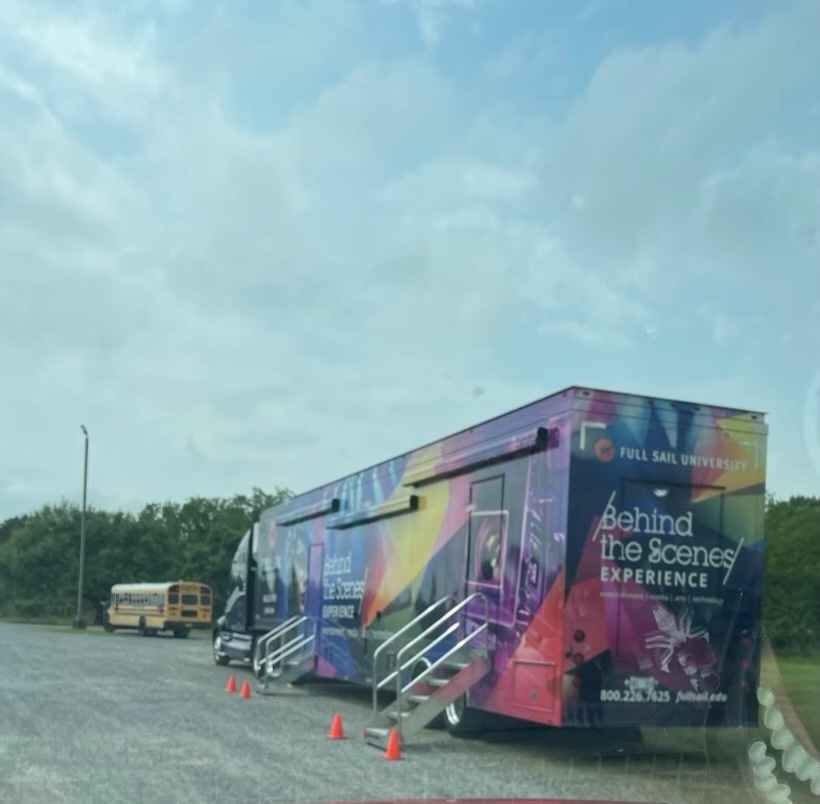 IN HONOR OF NATIONAL ATHLETIC TRAINING MONTH, ST. LANDRY PARISH SCHOOL DISTRICT WOULD LIKE TO THANK OUR FRONTLINE WORKERS FOR HELPING KEEP OUR STUDENT-ATHLETES SAFE – HUGE THANKS AND SHOUTOUT TO OUR ATHLETIC TRAINERS.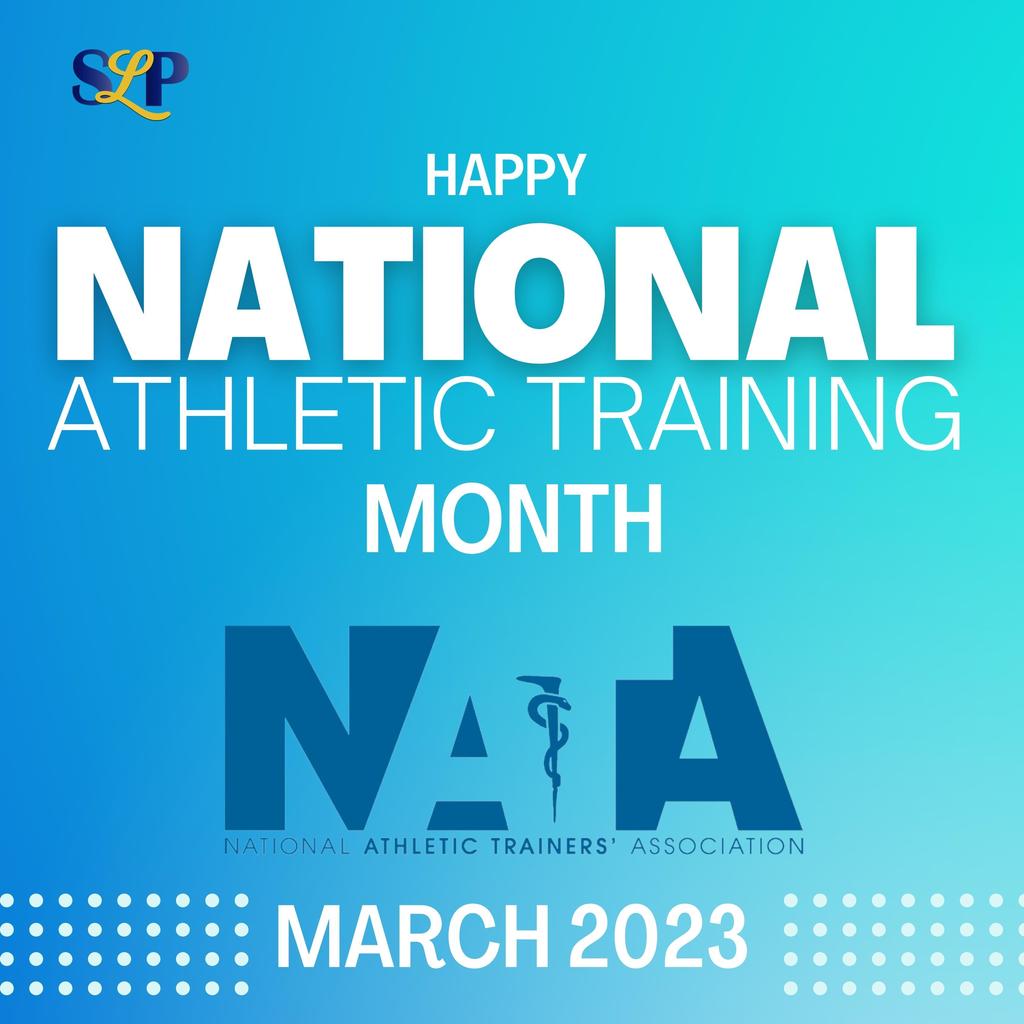 Happy National Athletic Training Month!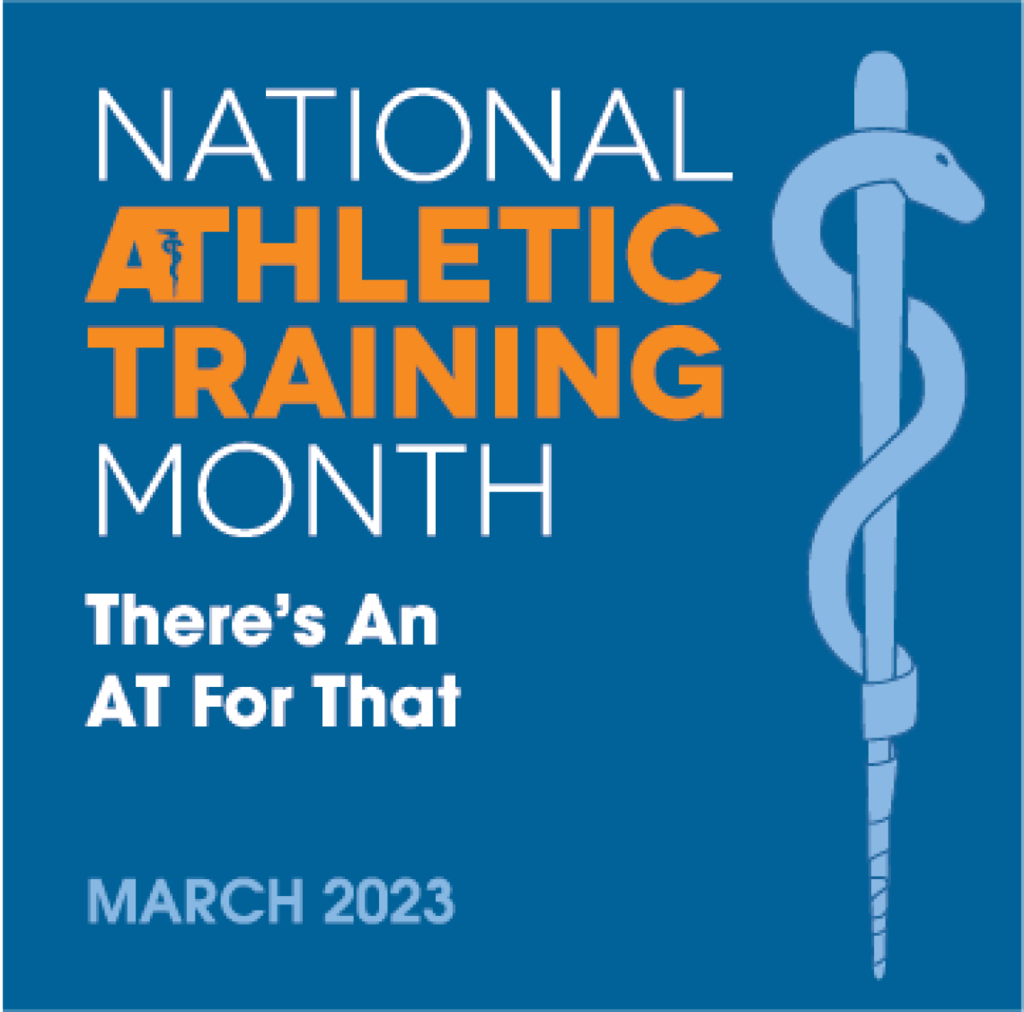 David Reed, CTE teacher at Northwest HS, was awarded a $50,000 STEM Classroom Makeover grant by NextEra Energy today at an award presentation and luncheon. We are so thankful to NextEra Energy for providing the students with resources to extend their learning opportunities.